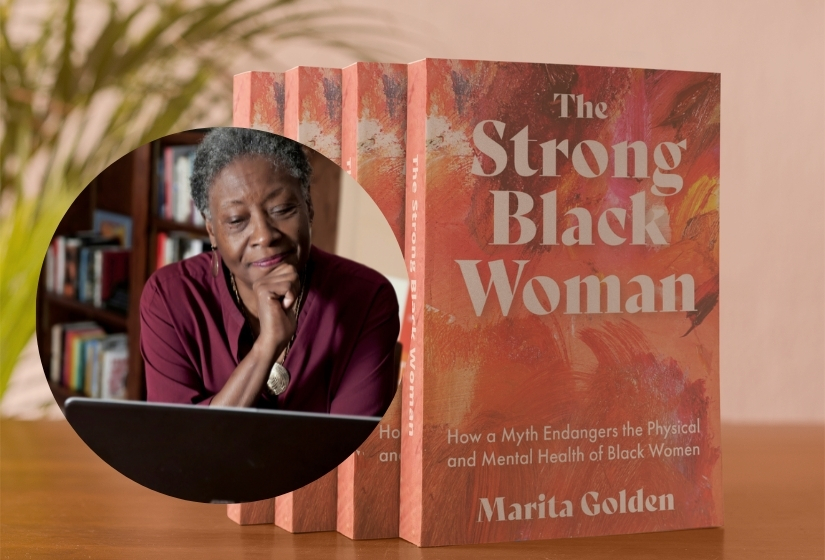 My forthcoming book The Strong Black Woman How A Myth Endangers The Physical and Mental of Black Women is written in a style I have come to call "communal memoir." This is a narrative that incorporates interviews, conversations, dialogues, meditations, and essays along with my personal story as I examine a subject. This is a structure I have used in previous books. Saving Our Sons Raising Black Children in a Turbulent World and Don't Play in the SunOne Woman's Journey Through the Color Complex. When I am writing about topics that inflict trauma on my community or present a unique set of circumstances because of our history of exclusion and marginalization, my first instinct is to incorporate as many voices as possible.
I did not want this to be a book only of negative statistics and health challenges, so I write as well of how we heal.
I write to be heard. I write also so that the African American experience can become part of the public space and the public imagination. For me, often the best way to do that is to write outside the box. One of the most important decisions a writer makes is the structure, the architecture that will both hold and express their story. Perhaps my belief that there are multiple doorways into the truth, that my pain may be your pleasure, and that group intelligence is far superior to the intelligence of a single person leads me to write again and again in the
"communal memoir" format.
The Strong Black Woman is a book that is not a how-to book as much as it is a how-to be book, how to be vulnerable, how to challenge the myths about Black womanhood we have been entrusted with and sabotaged by. Because I am a storyteller, I felt free to write this book almost as though designing a quilt. You will read of my struggle to grow into a "New Age" Strong Black Woman, one not needing to be strong all the time, one committed to self-care and self-love with no guilt or need to explain. I asked a group of Black women who were the first women from whom they learned how to be Strong Black Women. Their responses became stories of their lives, stories of lives lived on the edge, lives marked by silence and shame, and the journey out of darkness into healing. Sometimes they healed themselves, often they sought professional support. Their stories were sacred, illuminating and I felt honored that they trusted me enough to share them. I write about the mask of strength Black women wear, and how it hides us from
ourselves, how we neglect our bodies and sacrifice our health to ensure the health of others. I permitted myself to reimagine the history of the hearts of our Black female icons, Rosa Parks, Harriet Tubman, and Fannie Lou Hamer, giving them voices that spoke of their courage as well as the pain we turned away from hearing. I sought out Black female health professionals, activists, and advocates and in conversations with them and others whose wisdom and insight shaped this book learned how much of the mask I too was still wearing.
I did not want this to be a book only of negative statistics and health challenges, so I write as well of how we heal. The book concludes with an essay examining how much Their Eyes Were Watching God means and has meant to me over my many readings of the text. Writing this book, I discovered that Janie Crawford, Zora Neale Hurston's timeless heroine evolved into a New Age Strong Woman which is one of the reasons we love her so and why this
story heals us so much.
Pre-order My New Book: The Strong Black Woman: How a Myth Endangers the Physical and Mental Health of Black Women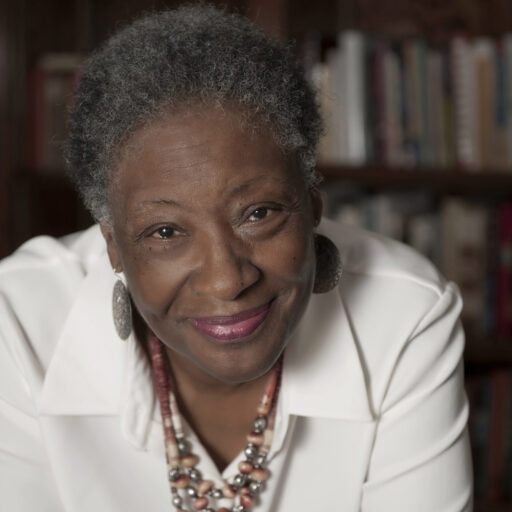 Marita Golden is the author of 19 works of fiction and nonfiction. She is Co-founder and President Emerita of the Zora Neale Hurston/ Richard Wright Foundation. As a teacher of writing, she has served as a member of the faculties of the MFA Graduate Creative Writing Programs at George Mason University and Virginia Commonwealth University and served as a Distinguished Visiting Writer in the MA Creative Writing Program at John Hopkins University, and at the University of the District of Columbia. She has taught writing workshops nationally and internationally to a variety of constituencies and is a writing coach, workshop presenter, and literary consultant.