This Is My Why
When I am asked why I write or how I became a writer, I respond by citing my parents. My father was my first writing teacher. At bedtime he told me stories of the exploits and accomplishments of heroes and heroines of Black history like Frederick Douglass and Sojourner Truth. My father taught me night after night that a compelling story is driven by a character who is bold, daring, takes risks and whose story transforms them and others. My mother, witnessing my love of reading and writing told me when I was twelve years old that one day, I was going to write a book. I was lucky enough to come of age just as the civil rights movement, the women's movement, the Black Power Movement and the activism of the 1960's challenged and changed America and the world in lasting ways. I came of age as a proud, and empowered Black woman. That gave me a confidence and sense of purpose that shaped and determined the writer I would become.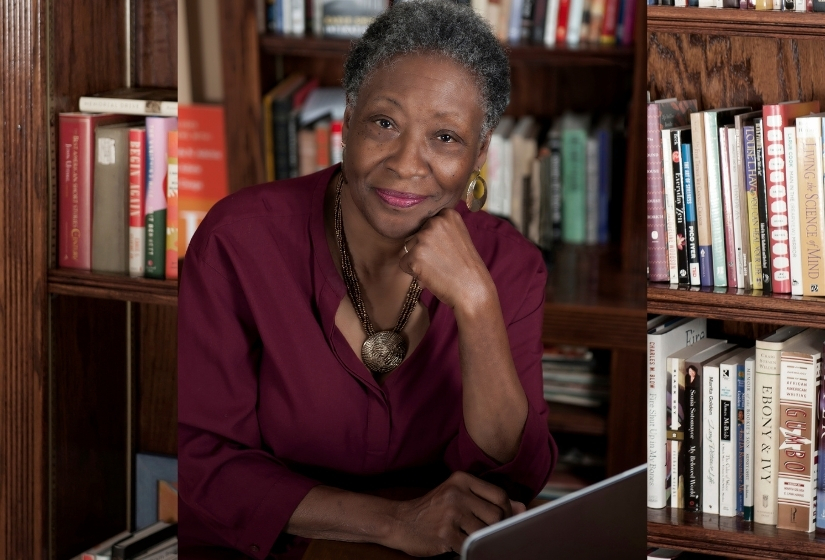 I was fortunate also to come into adulthood as Alice Walker, Toni Morrison, Nikki Giovanni, Maya Angelou, Toni Cade Bambara, June Jordan, Audre Lorde and a host of other groundbreaking Black women writers were creating a courageous new language and consciousness within which to ground the stories of Black women. They opened doors for a generation of Black writers, and I followed their path, while creating in my unique stories a world and voice of my own.
My books span genres from fiction to memoir, to what I call "communal autobiography" as I work to mine and create the complicated, dimensional voices of Black people. I write because stories call me, possess me. I write to bring into the world the stories I want to read.
Working with writers as "teacher" mentor, coach, and literary institutional builder has allowed me to continually connect with others around our universal yearning to create new realities and the interrogate our lives. My cultural and literary activism led me to work with others to build the kind of supportive institutions and communities writers need. There is a Zen Buddhist saying that the purpose of life is to grow in wisdom and to love better. My work as writer, mentor, teacher of writing, and literary activist, is the platform I stand on in order to try to do both those things.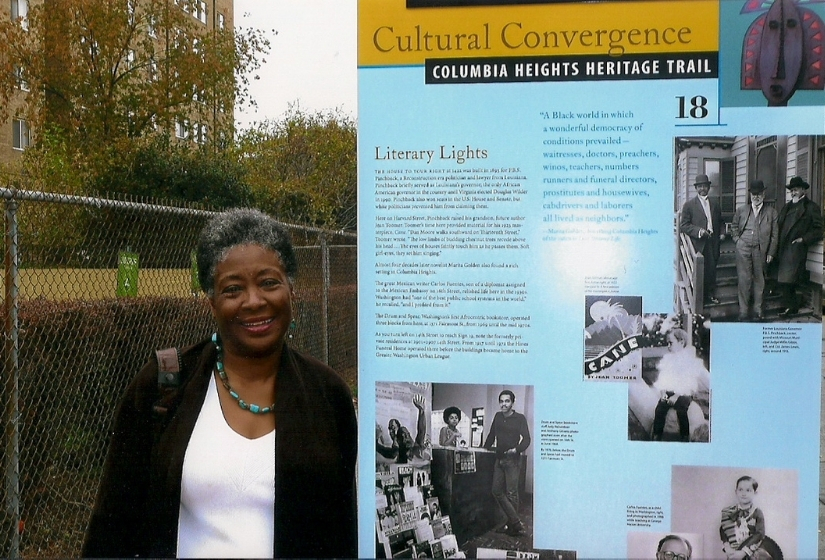 Cultural Convergence
This DC Cultural Tourism Plaque stands on 14th & Harvard Streets N.W. in Washington D.C. where I spent part of my childhood. The marker contains a quote from my novel, "Long Distance Life." The great Harlem Renaissance writer, Jean Toomer was also raised on this street.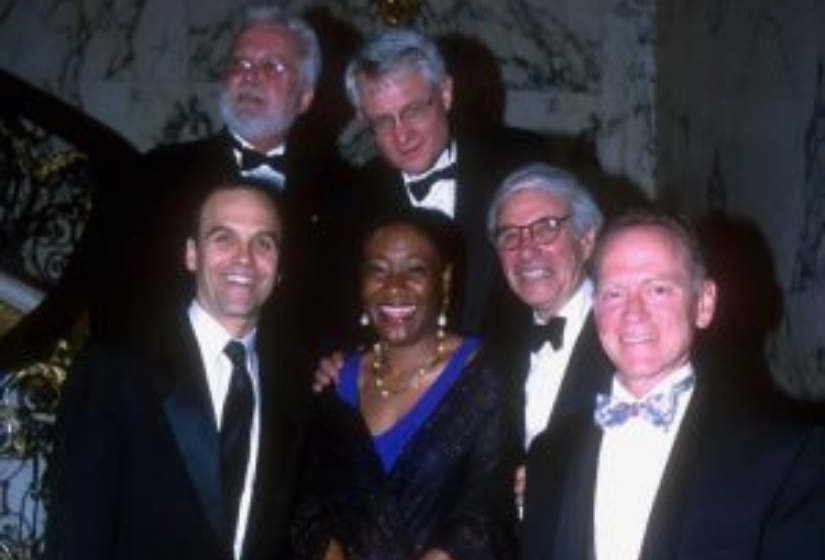 Authors Guild
I received the 2002 Authors Guild Award for Distinguished Service to the Literary Community. At the benefit dinner I am surrounded by (from the left) novelists Scott Turow, Russell Banks and Roy Blount Jr. as well as Foundation President Sidney Offit and Guild President Nick Taylor. (Photo credit: Patrick McMullan)
Marita Golden attended public schools in Washington, D.C. and graduated from American University and the Graduate School of Journalism at Columbia University. She has been a faculty member in the MFA Creative Writing Programs at George Mason University, Virginia Commonwealth University, and the MA Program in Creative Writing at Johns Hopkins University and a Writer-in-Residence at the University of the District of Columbia and Prince George's Community College.
She has lectured and taught internationally, at universities in Israel, Turkey, and Spain. Her many awards include the Barnes and Noble Writers for Writers Award presented by Poets and Writers, Distinguished Service Award from the Authors Guild, Maryland Author Award from the Association of Maryland Librarians, Award for Fiction from the Black Caucus of the American Library Association and induction into the International Literary Hall of Fame of Writers of African Descent at the Gwendolyn Brooks Center at Chicago State University.
Her articles and essays have been published in a variety of publications including The New York Times, The Washington Post and Essence, and The Root.
Marita Golden has spoken or lectured at over 80 colleges and universities, including the University of North Carolina at Chapel Hill, Columbia College, Medgar Evers College, Brandeis University, Bethune-Cookman University, the University of Michigan at Ann Arbor, and Vanderbilt University.
As a literary activist, with Clyde McElvene, she cofounded the Zora Neale Hurston/Richard Wright Foundation that has been supporting the international community of Black writers for three decades.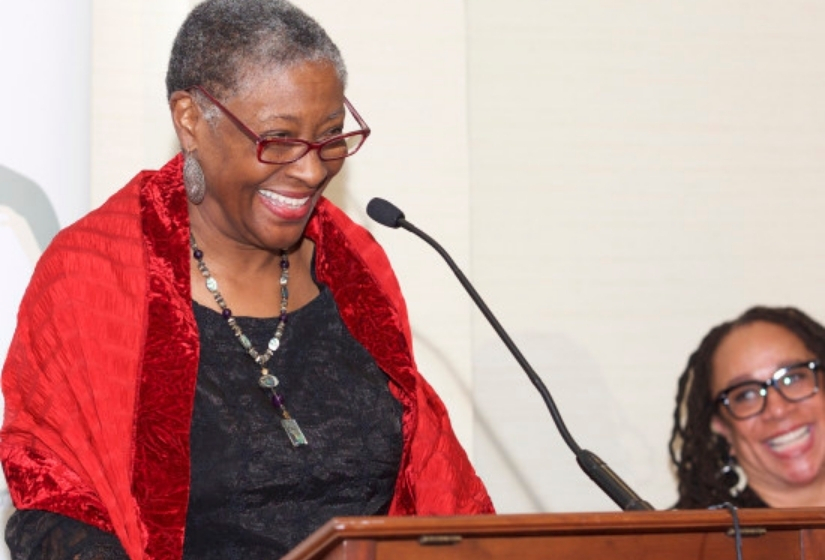 Speaking at the Zora Neale Hurston/Richard Wright Foundation Legacy Awards Gala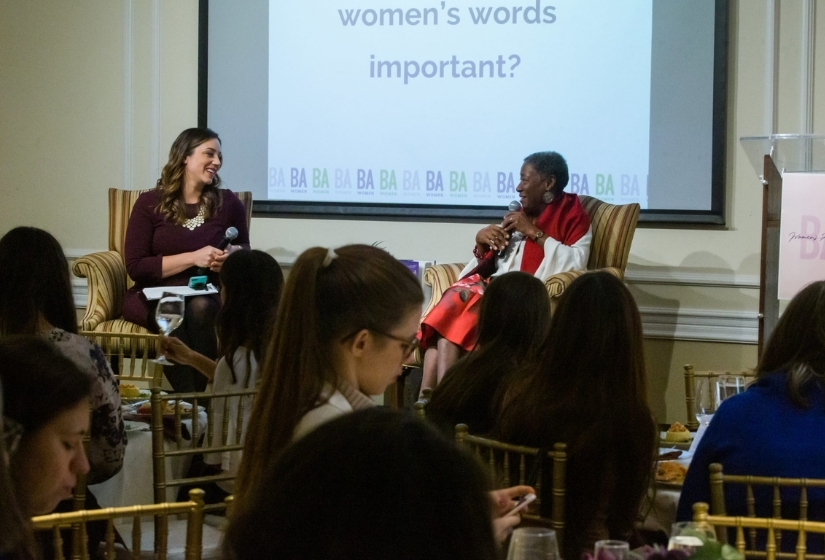 Being interviewed by Mary Bruce at the BA Women's Alliance Conference
The variety of topics I address in my fiction and nonfiction books provides me with a diverse and wide platform from which to bring enlightenment, inspiration and new ideas to a variety of audiences such as:
As a master teacher who has taught not only in the United States but in Europe and Africa, and worked with varied constituencies, from traditional and nontraditional college students to women's groups, youth, seniors, public school students and writers, I bring a wealth of expertise to lectures on current trends in education, and how to improve the quality of teaching
My writing workshops can be customized for specific groups interested in enhancing creativity and writing skills. I believe we all have a story to tell. In my workshops, I help writers have confidence in the power and significance of their story and their ability to write it.
Nonprofit organizations working with young people have frequently used my best-selling book Saving Our Sons: Raising Black Children in a Turbulent World as required reading for young people and their parents. As a mother and social activist I bring a message of possibilities and empowerment to these groups and speak about issues of social and racial justice.
Black History Month Presentations
As a major contemporary African-American writer my Black History Month presentations range from readings and discussions of my work to lectures on icons of African-American literature and the subject of color consciousness in the African American community and globally. As co-founder and President Emerita of the Zora Neale Hurston/Richard Wright Foundation, I also present lectures on the contributions to world literature of these two unique literary voices.
To have me speak at your meeting or event
click here
!
Awards, Honors & Recognition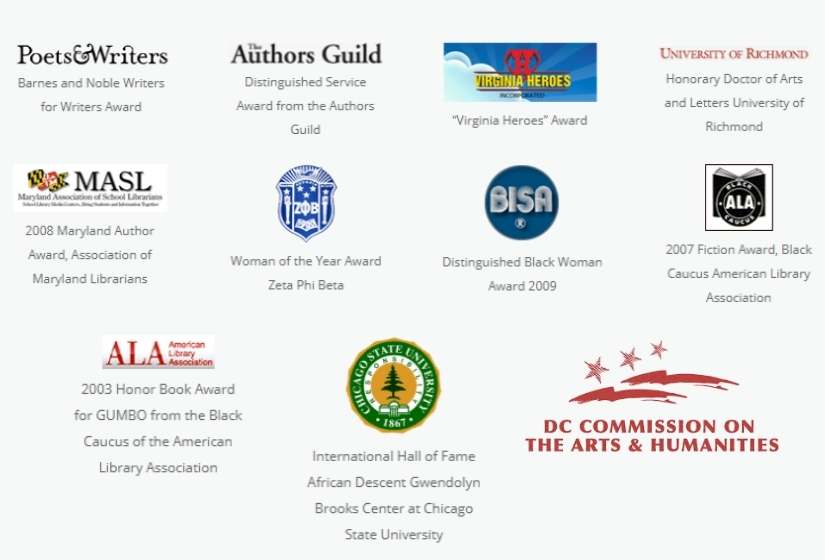 Awards for Community Service and Literary Activism
Of my literary activism Nobel Prize-winning author Toni Morrison said "It is always heartening to see women step up to the writer's table. When the results are as adroit and affecting as Marita Golden's work, it is more than satisfying, it is a cause for celebration."