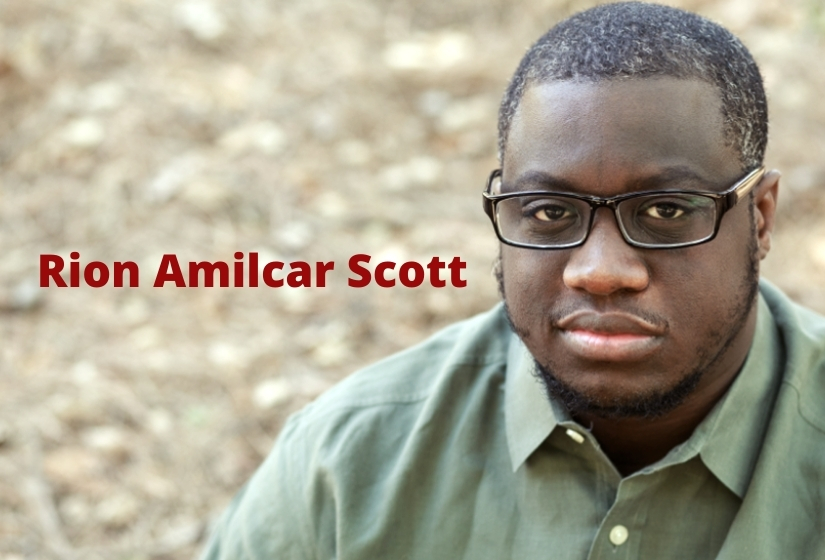 I love reading short stories. A finely crafted short story haunts the reader with the same power as a deeply affecting novel. Rion Amilcar Scott is one of my favorite short story writers. If you have not yet read his work, add his stories to your 2021 must-read list. Amilcar is the author of two highly praised collections, Insurrections and The World Doesn't Require You. He received an MFA in creative writing from George Mason University.
Amilcar won the 2017 PEN/Bingham Prize for Debut Fiction and his stories have been published widely including in The New Yorker, Kenyon Review and Crab Orchard Review. I asked Rion about attending an MFA program and the special qualities that make short fiction effective.
1. How did attending an MFA program impact your writing life? What would you tell a writer thinking about entering an MFA program and especially a writer of color?
Before the MFA I knew my purpose in life was to write these stories but I often found it hard to get to work. I needed the deadlines provided by classes and the camaraderie of fellow writers to build my focus. It allowed me space and time to develop my vision. I knew that having a vision would carry me through tough times and it has.
Writers of color entering MFA programs should contact writers of color who are attending programs they are interested in, or writers who recently graduated from those programs to assess if the environment will be nurturing to them. There is still too much casual racism and in these
programs. I hear about it a lot from writers of color. Too many of my peers survived their programs rather than thrived through them.
2. Why is the short story the format that you use to tell your powerful stories. Why not the novel? What makes a short story effective technically and emotionally impactful for the reader?
When the great Toni Morrison was living my go-to answer to this question was: "When is Toni Morrison going to give us a short story collection?" I still hope they discover a completed short story collection in her manuscripts. The one story she published is one of the best I have ever read. I like to read stories and I've read so many of them that when I sit down to write the format feels natural to me. The form makes sense to me in a way novels currently don't. Of course, I'm currently writing a novel.
A story must feel inevitable when we get to the end of it. The final moments should echo. So the writing should be geared toward racing to that final moment. I always strive to make the characters nearly tangible, a sort of 3D effect.
3. You have written two collections set in Cross River, a fictional Black town. How freeing was it to create a fictional town and what was the inspiration for that decision?
Cross River really gives me space to let my imagination run free. Since it is invented, it has no borders–or rather, I find its borders and its limitations more interesting than the borders and limitations a real place would impose. It's a fun constraint to work under because it often sends my imagination into overdrive. I often credit Edward P. Jones for guiding me to Cross River. He wrote D.C. so excellently that I realized D.C. and the surrounding area, where I grew up, didn't need me to write about it.
4. How would you describe the different tones, atmosphere, and vision of the two collections although they are set in the same place?
The poet Michael Collier described Insurrections as the bones of Cross River and The World Doesn't Require You as its soul or its spiritual essence. When he said that it seemed to be the perfect description of the two collections. In the first book, I feel I was getting to know the space and the world of Cross River. I feel as if I understood Cross River more deeply in the second book so it has a more lived-in feel. I understand it even more now.
5. What are your most satisfying recent reads?
I finally got around to reading Audre Lorde' Sister Outsider. What a revelation and such a clear-eyed vision. As much love as Lorde gets, she does not get enough. The Office of Historical Corrections by Danielle Evans is a stunner of a book. Her first book was mastery. This one is pure confident mastery. I can tell I'll be rereading this one a lot over my life.
—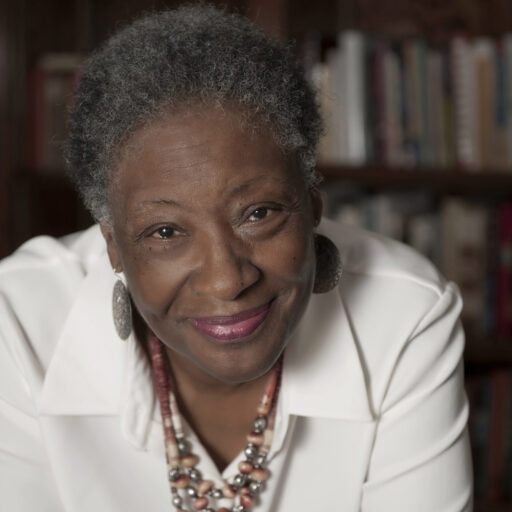 Marita Golden is the author of 19 works of fiction and nonfiction. She is Co-founder and President Emerita of the Zora Neale Hurston/ Richard Wright Foundation. As a teacher of writing, she has served as a member of the faculties of the MFA Graduate Creative Writing Programs at George Mason University and Virginia Commonwealth University and served as a Distinguished Visiting Writer in the MA Creative Writing Program at John Hopkins University, and at the University of the District of Columbia. She has taught writing workshops nationally and internationally to a variety of constituencies and is a writing coach, workshop presenter, and literary consultant.